About Us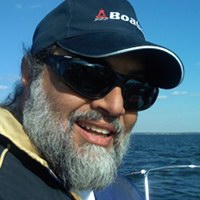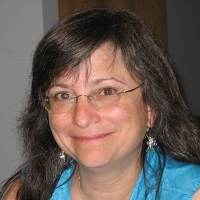 I'm Ed Criscuolo, and this is my lovely wife and first mate Joan. I'm a Software Engineer and Joan is a Montessori teacher.
From 1981 to 2009, we docked our San Juan 21 "Aeolus" at Mayo, MD on Cadle Creek off of the Rhode River. We day-sailed and weekended her on the middle Chesapeake Bay, as far north as Baltimore and as far south as Solomons. Many times during those years, we longed for a bigger boat. But with two growing children, and two careers, time and money were limited, and something else was always a higher priority.
By the spring of 2009, our children were grown and long through college, and retirement was only a medium handful of years away. We had managed to accumulate some cash in the "boat fund", and the itch to upgrade returned with a vengence that would not be denied. With the economy at such a low point, and cash in hand, it seemed hard to imagine a better time to buy.
So, in the fall of 2009, after a summer of searching, we finally found and purchased a 1977 Pearson 323 and christened her "Dolce Vita". We plan to have many fine trips on her in the coming years!
We can be reached at:

ed@chessie.com
stampbyjoan@yahoo.com
---